There's no denying that Canadians have been picking up golf in droves and playing the game in record numbers.
More Canadians have come out to play than ever before, but for those hoping to continue their seasons for as long as possible, Golf Town has you covered with great gear from the biggest brands in the game for the fall.
Playing golf in the fall presents a whole array of different conditions. It's cold, warm, rainy, and windy – sometimes all in the same round – but regardless of the weather, Canadians are committed to teeing it up as late as they can in most places across the country.
If you're looking for some gear that's both technically impressive and stylish, here are some options to help you play as long as possible this fall.
FOR RAIN
Apollo GORE-TEX Rain Jacket (Galvin Green): The GORE-TEX membrane contains over 1.4 billion microscopic pores per square centimetre, which are 20,000 times smaller than a water droplet! That makes the garment 100 percent waterproof, extremely breathable, and boasts shaped sleeves for easy movement.
Men's RAIN.RDY Rain Jacket (Adidas): Built with a water-repellent finish and boasting a four-way stretch fabric for a full range of motion, the RAIN.RDY jacket from adidas also has a stand-up collar to keep moisture from dripping down the back of your neck.
FOR WIND
Men's Dwight ½ Zip Wind Pull Over (Galvin Green): Delivering thermal insulation, the fabric for this sweater is made from 100 percent recycled plastic bottles and is extremely breathable.
Men's Wanderlust Full Zip Sweater (Travis Matthew): The lightweight sweater from Travis Mathew is durable, too. It's a stretchable and warm garment that isn't just for golf.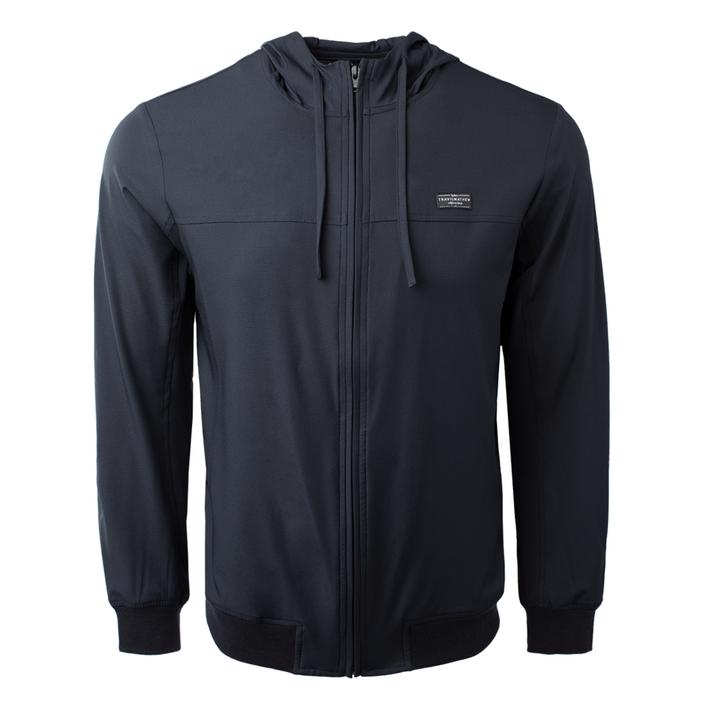 Women's Ribbon Sweater (Puma): A classic. The striped Ribbon Sweater from Puma can be paired just as well with a golf skirt or your favourite jeans. It's 40 percent polyester and 60 percent cotton to keep your upper body warm and boasts a versatile colour pattern.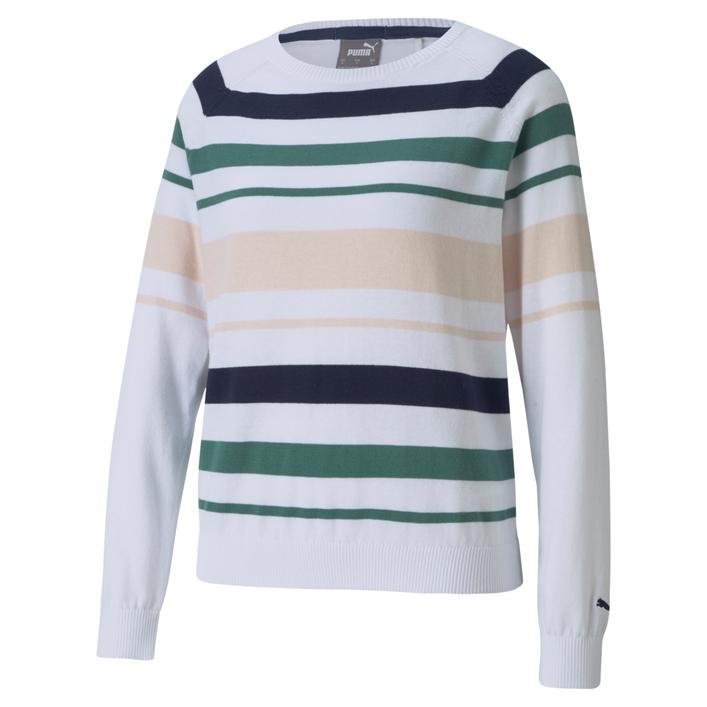 Women's Zinger Long Sleeve Polo (Under Armour): The extra stretchy fabric moves with you on the course while the anti-pill fabric is lightweight and breathable.
FOR COLD
Women's ¼ Zip Longsleeve Pullover (RLX): This is performance at its finest. It's got moisture-wicking capabilities and the long sleeves have ribbed cuffs and ample stretch.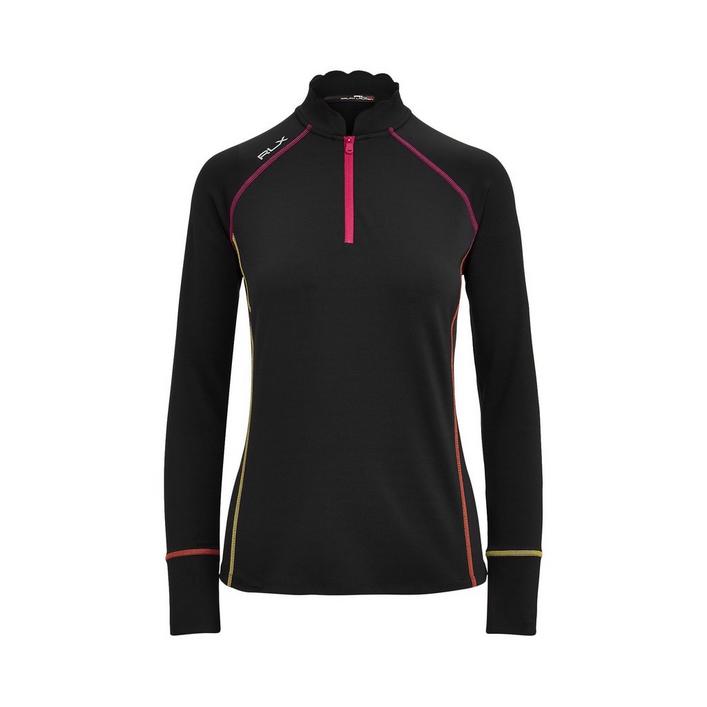 Men's Prime Blue Hoodie (adidas): Made from COLD.RDY material, it's a combination of breathability and insulation while the brushed-back fabric is super soft. The hoodie is also made with Primeblue, a recycled material. The drawstring hood helps keep the cold air out.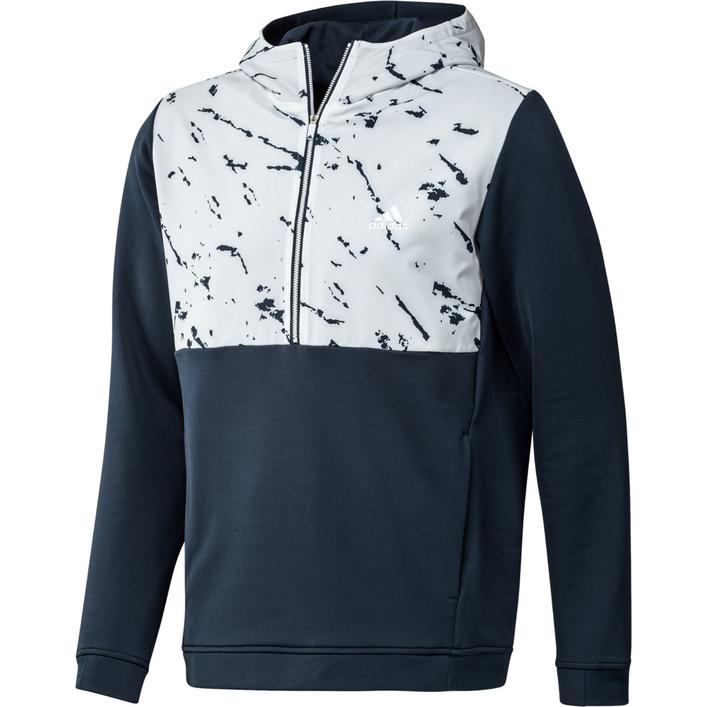 Men's Cloudspun Warm-Up ¼ Zip Pullover (Puma): This fashion forward yet classic sweater boasts a drawcord at the hem to help make the fit feel just right. Cloudspun, a new fabric from Puma, has an ultra-soft feel, is moisture wicking, and looks great off the course too.