Golf Town Athlete Lisa 'Longball' Vlooswyk played a round of golf with her son the other week – it was his idea. Devices were put away. They laughed. They enjoyed the outdoors, and time as a family.
That, Lisa said, is what makes golf so special for mothers and sons!
"My dad introduced me to the game, and I think it was the standard story. But now moms are telling me that they've experienced that joy," said Lisa.
Lisa has hosted a number of virtual clinics on Golf Town's Facebook page over the last 18 months and has been inundated with messages from fellow moms who are excited to pick up the sport themselves or share their passion for the game with their children.
With Mother's Day around the corner, Golf Town celebrates those special moms who love golf just as much as their children do. During the time of COVID-19 the game has provided a much-needed and wonderful escape for families.
BROOKE HENDERSON COULDN'T DO IT WITHOUT MOM
Fellow Golf Town Athlete Brooke Henderson, who captured her 10th LPGA Tour title in California in late April, said she could "never repay" her mom for all she's done for her and Brittany and the sacrifices she's made as the pair travel the world together.
"It just means so much. I have a great relationship with my mom, and I love being able to spend time with her. Some of the big moments I've had on the course she's been watching outside the ropes and has been there to meet me on the 18th green – and that's just made it so special," said Brooke. "Hopefully by winning some of these tournaments I can repay her in a small way!"
Brooke says her mom, Darlene, has been so supportive whether she wins or loses. Both her parents have played "a huge role" in her golf career, she says, and one of the biggest moments Brooke has had with her mom was when she won the CP Women's Open in 2018.
"I met my mom with a hug and she had tears running down her face and just had all these emotions… I just knew she was so proud of what Brit and I did that week and what we've done our whole life," said Brooke. "I feel like just having that support behind me just means so much no matter what. It just really helps me move forward and not to be afraid of what's to come in the future knowing I always have someone that has my back."
GOLF GIFTS FOR MOM
Lisa, meanwhile, and as a mom herself, said she's seen an even bigger generation spread in terms of getting people involved in the game.
With a whole generation of women now retired, Lisa said there's a group of grandmas who are taking up golf as a leisure sport and have fallen in love with it – with that, she said, they're taking their grandkids out to play!
With no shortage of golf gear available for any mom https://www.golftown.com/en-CA/mothers-day-giftguide.html including sets of clubs like the Callaway REVA – designed specifically for women – or clothing from any number of great brands, it's never been a better time to tee it up with mom.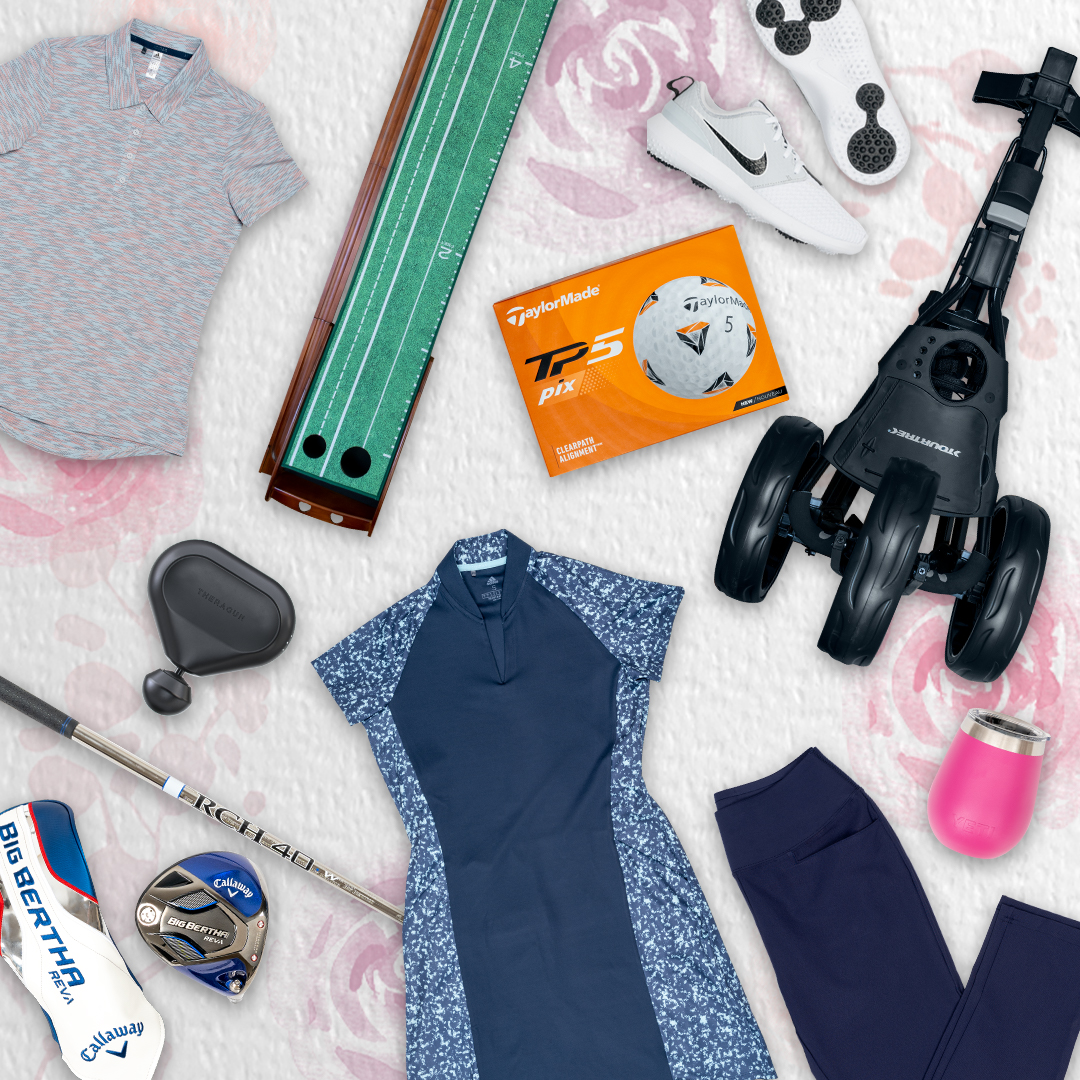 Lisa said there has been lots of strides in making sure golf facilities are more welcoming of moms and dropping the intimidation factor as a beginner or first-time lesson attendee.
"I do think we need to make sure that there are opportunities for women to see the beauty of the game, enjoy the game, and then once they fall in love with it, they want their children involved too!" said Lisa.
And while Brooke wasn't able to celebrate with her own mom at the site of her latest LPGA Tour victory, she knows she was watching at home, and she has a message to all those moms out there who are starting to get their kids involved with golf, a game for a lifetime.
"Happy Mother's Day," said Brooke, "and thank you for everything you've done for your children. We really appreciate it!"