Golf push carts are more popular now than ever.
With limiting the number of riders per golf cart, more golfers are turning to walking carts. Push carts, and electric golf carts help golfers make walking the course a better experience compared to carrying their bag on their back.
We break down some of our top electric golf carts and manual push carts available.
Push Carts
This push cart offers a sturdy frame with high strength upper and lower support cables brackets fitted with adjustable straps to securely hold your golf bag and over-sized wheels allow you to easily get from tee to green on any course. The cart has an easy to use foot brake to keep the cart in place and a deluxe scorecard holder with pencil clip, drink holder, tee storage and internal compartment for balls and accessories. The cart easily collapses for convenient storage and transport.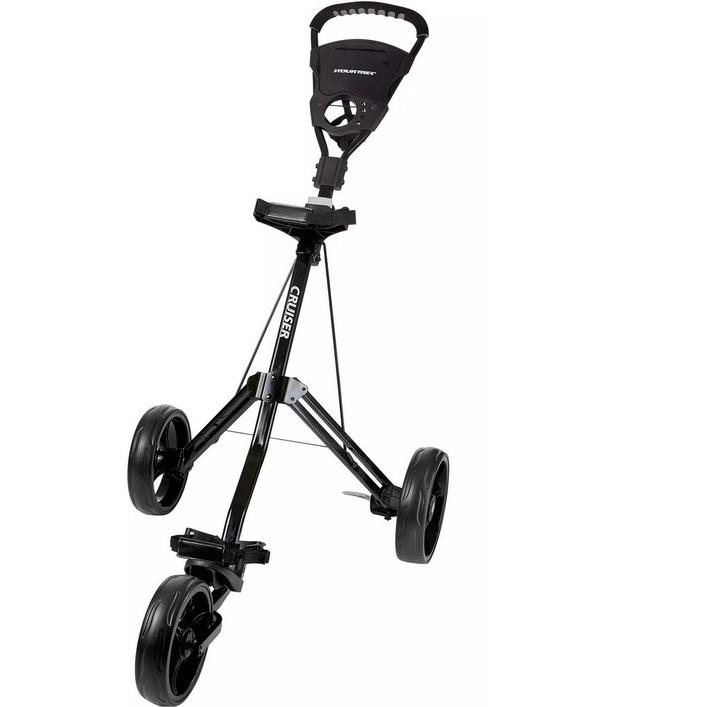 The Tour Trek Endeavour Push Cart allows you to cruise around the course in style. The frame comes constructed on a durable frame with stability and convenience in mind. For bag stability, it features top and bottom adjustable bungee straps to keep your bag in place even on the toughest terrain. For convenience, the Endeavour Push Cart has plenty of storage for your personal items, and it keeps the most important items like golf balls, ball marker, tees, and a beverage holder right at your fingertips.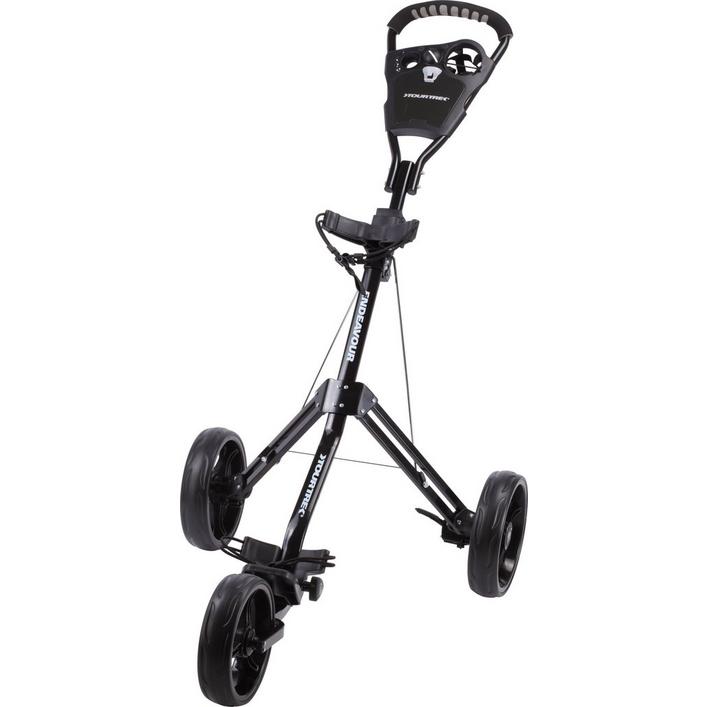 Electric Golf Carts
Cart-Tek combined cutting-edge design, proven technology, and durability, resulting in the sleek 975Li. Dual high torque motors and step gears are hidden inside the heavy-duty aluminum tube axle. All cables are hidden away inside the chassis for absolute maximum waterproof design.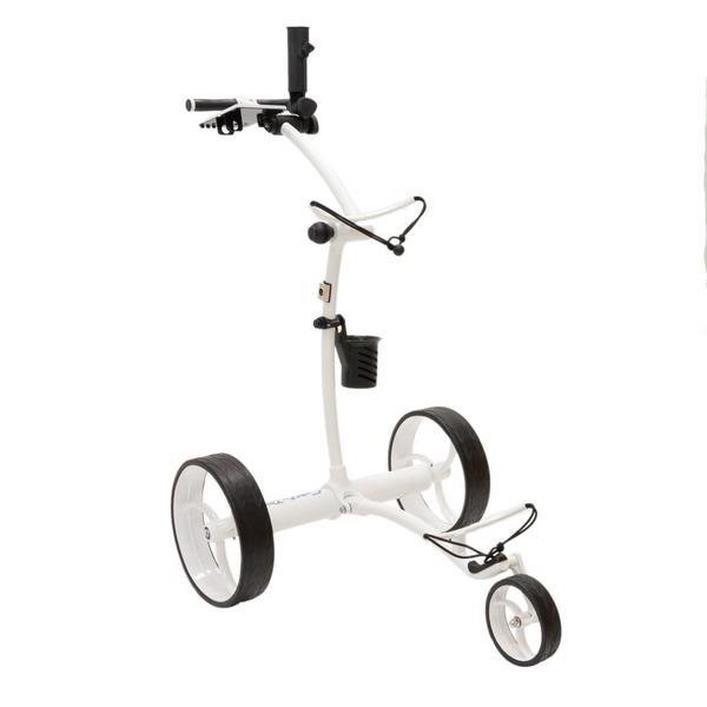 The downhill braking does not allow the trolley to run away on slopes. Turning the speed dial back slows the trolley down and will maintain your walking speed down the hill.
The Lithium battery is inserted into the battery basket that is mounted on the main support of the trolley.
The GT DHC is the flagship model of the PowerBug range. Boasting all of the features of the GT Plus as well as the addition of the DHC features. Down Hill Control prevents the trolley running away from you when travelling down steep declines.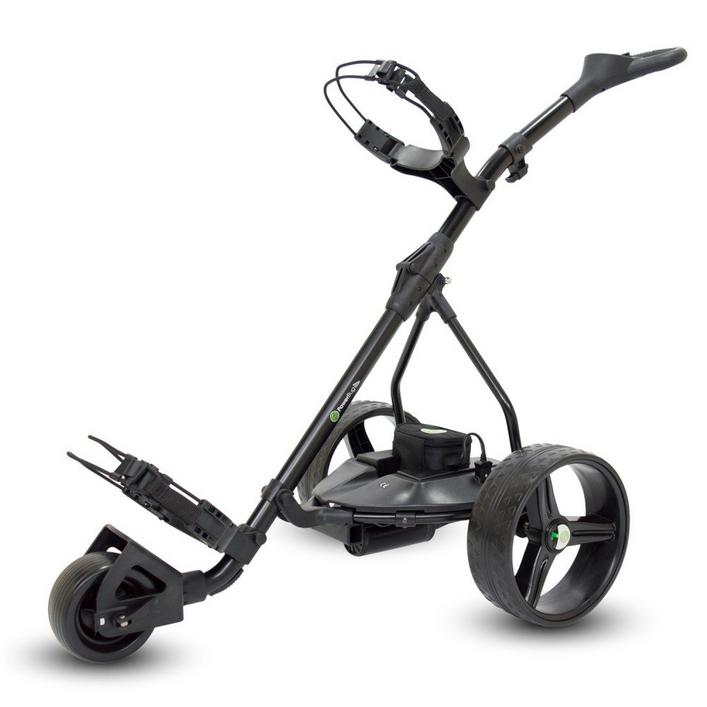 The PowerBug will automatically slow down to the pre-set walking speed. In addition to Down Hill Control the PowerBug DHC model also features an electronic parking brake.
VRAP – DISTANCE CONTROL
The Variable Run And Park distance control feature provides three different pre-set distances allowing you to set the PowerBug trolley to run on its own and stop helping to save time while on the golf course.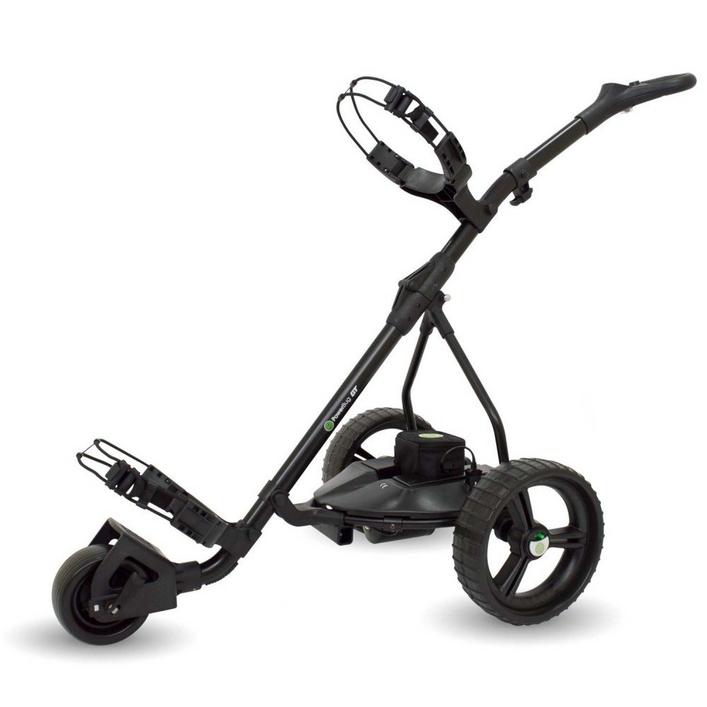 This PowerBug golf trolley has an accessory dock already fitted which allows you to easily accessorise your trolley. The Accessory Dock allows for an Umbrella Holder, Score Card Holder & GPS/Device Holder to be fitted to your golf trolley.
Looking for the best accessories for you Push Cart? Shop our wide variety of cart accessories.