It's no secret that since spring of 2020, the game of golf in Canada (around much of the globe) has exploded. Golf courses are busier with golfers—both new and old to the game—and as a result, many of these new players to the game are looking for their first set of clubs. Maybe you're one of them, or perhaps you're looking for an upgrade on clubs handed down to you from a friend or relative.
Perhaps you're one of these new golfers who is after your first set of clubs, but you have no idea where to begin. You're asking yourself questions like: "Should I get hand-me-down clubs or buy a new driver, putter and wedges to start?" Maybe you don't have a bag, putter or irons. Either way, rather than sifting through all these muddy waters of questions, there is a better option out there.
It's called a package set and it will be the answer to all your questions.
We have a number of package sets to suit your needs—regardless of your age, gender, skill level and time playing the game. They offer all the necessities without forcing you to break down your purchased into separate acquisitions. In other words, you won't have to buy wedges separately from your driver—you'll get them all at once.
Let's look at some of those sets from brands like TaylorMade, Wilson, US Kids, Cobra and Cleveland.
This new TaylorMade Kalea 3 12-piece package set features a driver, 3 and 5 fairway woods, 5 and 6 hybrids, 7-SW, Spider Mini putter in three colour options with bag and headcover design in gray/green, charcoil/blue and black/violet options. Ideal for the female golfer looking for quality in one purchase.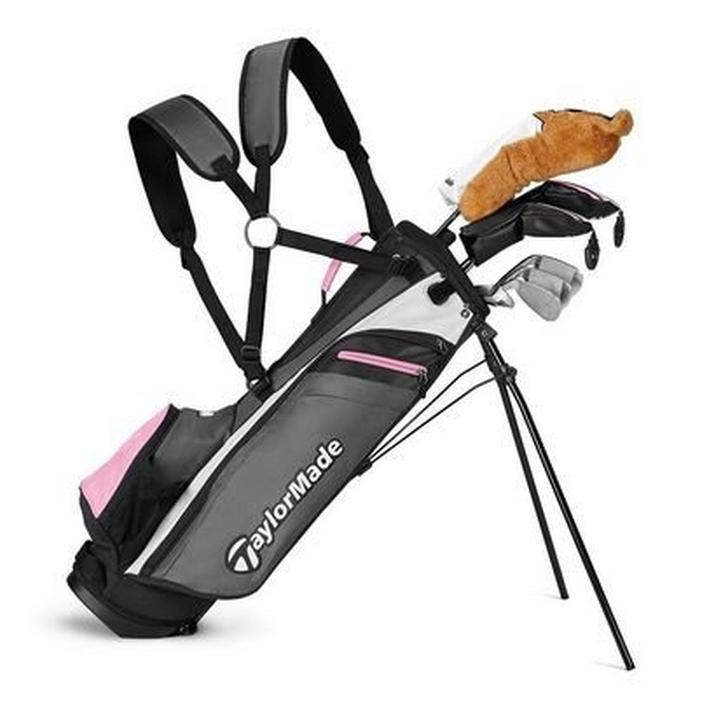 Maybe your daughter watched Rory triumph at this year's RBC Canadian Open and now she's his biggest fan and wants to take up golf. Well, you're in luck with the RORY 8-piece set that includes driver, 3 wood, 5 rescue, 7 and 9 iron, SW, putter, stand bag and a special Rory headcover.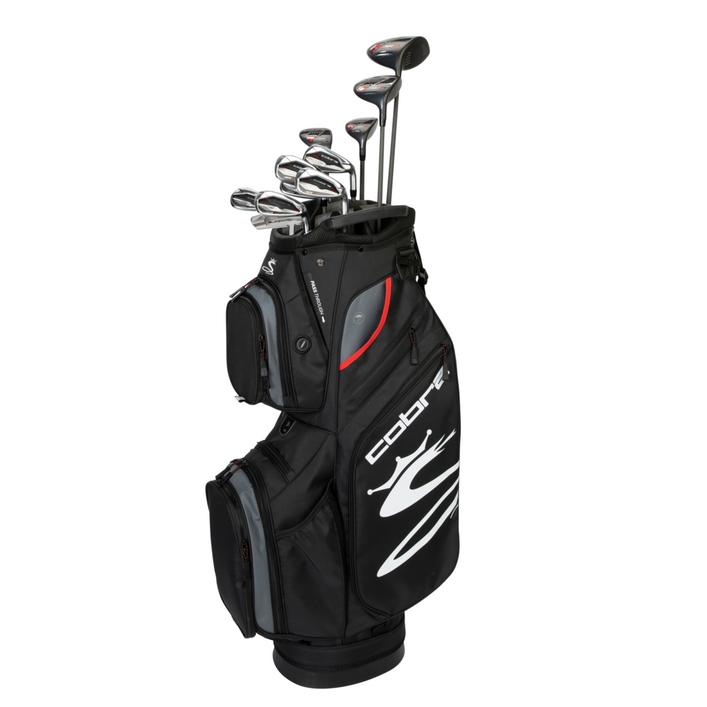 The AIR-X product family is designed to make golf easier and more enjoyable for beginner and avid golfers. Designed specifically for players with smooth tempos, each club features a lightweight construction to improve feel during the swing, and make every shot feel effortless.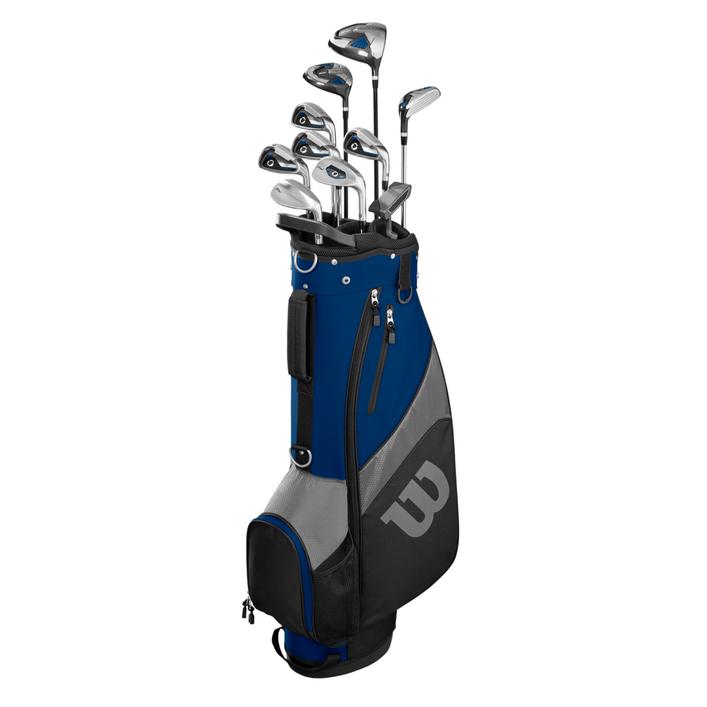 The Wilson Profile SGI Senior set is designed to address physical considerations and swing characteristics of senior players. This package includes driver, 5 wood, 5 hybrid, 6-SW, putter, bag and headcovers.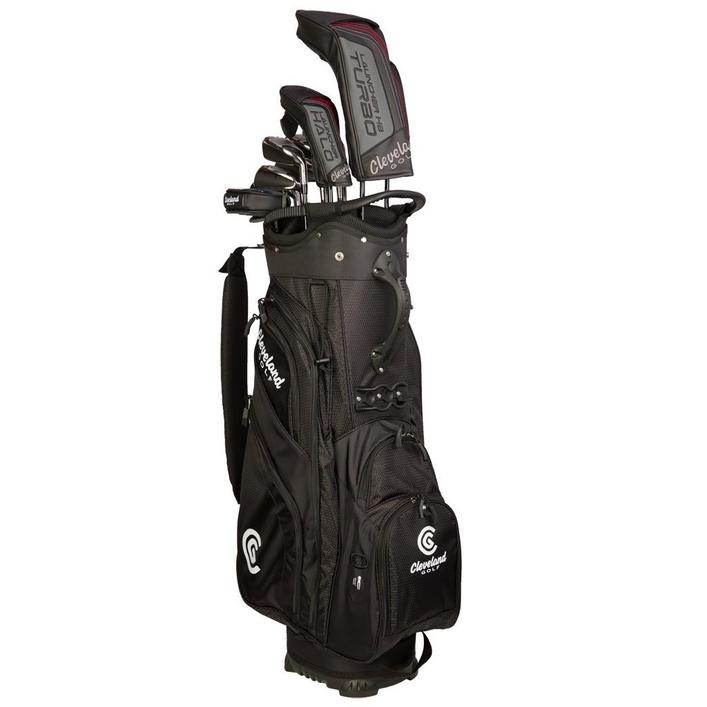 The Cleveland Turbo delivers more speed off the face of the club for longer, higher and straighter shots. This steel shafted package set includes driver, 3 wood, hybrid, 4-PW, putter and cart bag.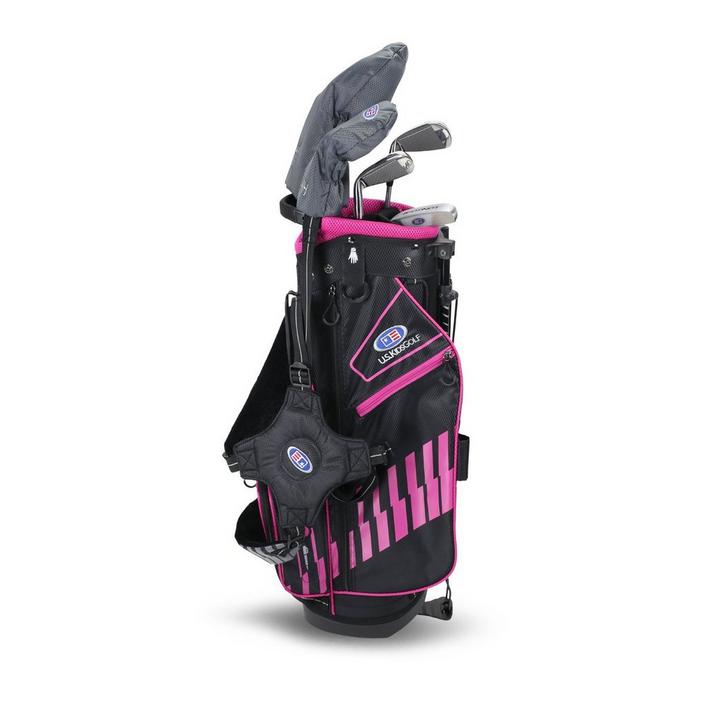 If there's a brand that has been making great package sets for junior golfers for years, it's US Kids Golf. The UL51 6-piece set comes with a black or pink bag, flexible shafts with proper head weights and a design that helps junior golfers get the ball airborne more easily. This set includes a driver, hybrid, 7 iron, PW, putter and carry bag.
This is just the tip of the iceberg of package sets. Head into any Golf Town or online at golftown.ca for more information about our wide array of package sets that will fit any type of game and budget.