While a whole new group of golfers took to the course in 2020 – and in record numbers – with that came an entirely new vibe, including music notes floating down the fairway.
With golf doing its best to appeal to a younger generation, more often than not a group of four will be playing tunes from other groups of four – the musical kind, that is. Even older golfers have started to lean into music on the course as a fun way to pass time, keep the energy up, and make a day on the course that's much more enjoyable.
Especially while Canada continues to navigate the impact of COVID-19, and with golf courses remaining open across the country, any opportunity to participate in an activity safely should be made as joyous as possible.
Luckily some big-time brands have started listening, and we have a ton of great options for those looking to play tunes with their tee time.
A rugged option from Bushnell, the Wingman is a combined speaker and GPS device. Wingman also boasts BITE technology as a magnetic cart mount. The device gives golfers audible front, centre, and back-of-the-green distances and has just over 10 hours of battery life.
Take advantage of savings on the Bushnell Wingman GPS Speaker.
New for 2021, Sun Mountain has released the Boom cart bag which has built-in speakers. The bag boasts 14 club dividers and 12 pockets including multiple accessory pockets and a ventilated cooler pocket. The media pocket has a clear window so then golfers can see their song selection.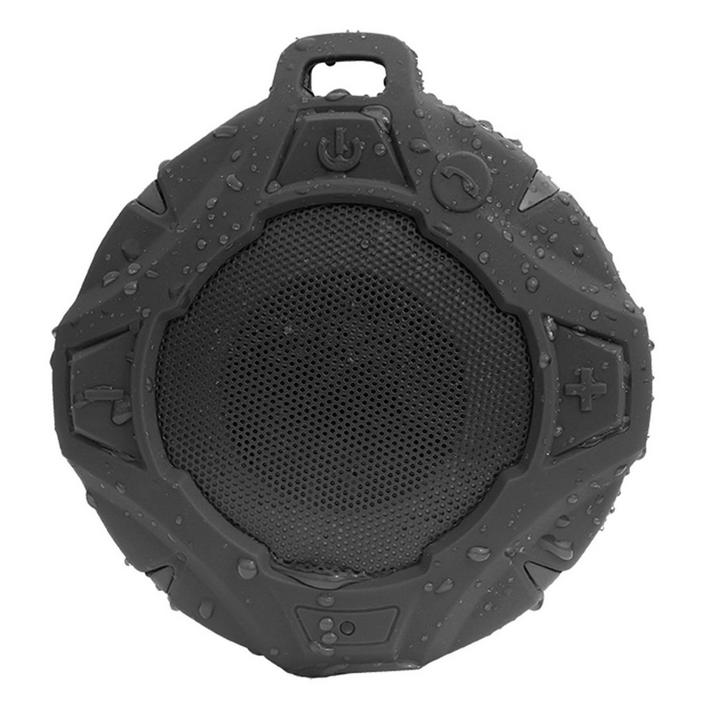 This shock-resistant speaker from Wiz has a special clip that attaches easily to your golf bag. The speaker has seven hours of battery life and boasts quality, strong sound. Even if you get caught in the rain on the course, there's no worries with the Lily Pad – it's waterproof.
There are two different options from Bag Boy for 2021. The first is a lightweight, wireless speaker option that's super compact and attachable to a pushcart with up to five hours of battery life. The second is a Bluetooth sound bar. A more robust design, the sound bar boasts eight hours of battery life, a charging bank that charges your device via USB, and a metal carabiner clip to attach it to your bag or cart.
Available in two colours, the Pop Top Mini from Puma is 100 percent water, dust, and sand proof. It comes with a Puma ball marker and a built-in bottle opener. It has five hours of battery life, and is pocket friendly – but it comes with a leash accessory to help golfers attach it to their bag or cart.