There's no better way to celebrate a Canadian summer than with a day on the golf course.
And there's no better way to celebrate Canada than by rocking some red-and-white gear while you're playing.
We are so excited to see so many Canadians Come Out and Play over the last two years, and there's a big-time reason to celebrate this year with plenty of awesome clothing, footwear, and accessories with special Canadian designs and patterns.
Whether you're looking for something casual off the course, a sporty polo for on the course, perfectly fit footwear, or even balls and headcovers, if you're keen to celebrate this country this Canada Day, we've got you covered.
CLOTHING
Travis Mathew, long known for its fun and funky designs, have dropped an exciting Canada Day line full of t-shirts and snapback hats that can help Canadian golfers flex on their favourite part of the country. The sleek hat designs boast a pop of red and a subtle 'Canada' print while the t-shirts are smile inducing – and moisture wicking.
Some of the biggest names in golf clothing like Puma and FootJoy, trusted by some of the best players in the world, have also dropped some Canada Day-specific gear this year. Puma is leaning into its excellent CLOUDSPUN material for Canada Day t-shirts and polos, while FootJoy's trusted technology has a Canadian twist with maple leaf prints on polos and quarter-zip sweaters.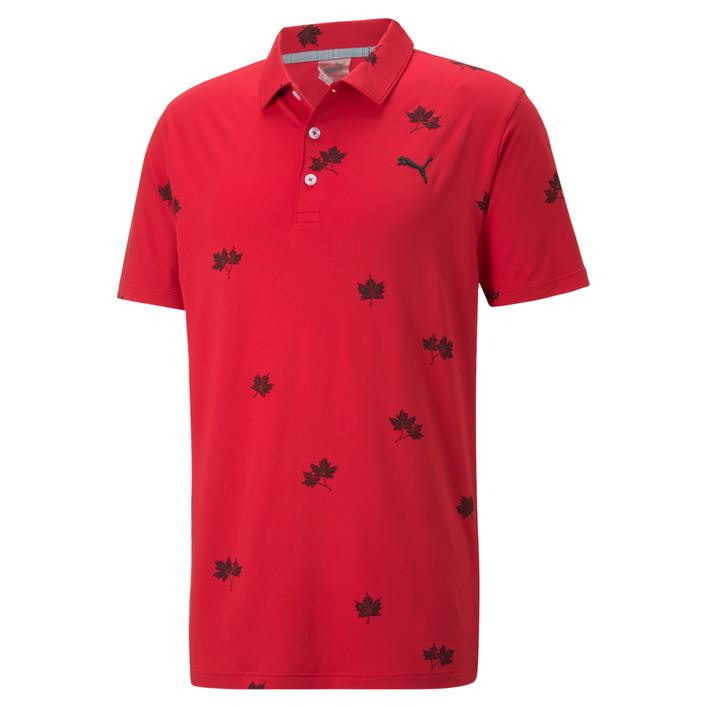 FootJoy's Tonal Leaf Polo shirt features PRODRY Fabric for superior moisture control plus anti-microbial technology and double-stitched seams for boosted durability.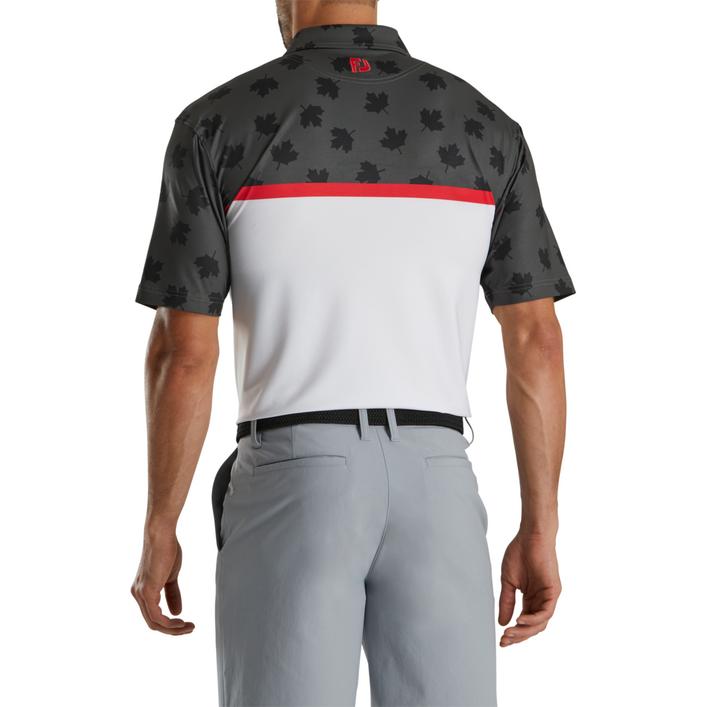 Even if you're not quite ready to showcase your Canadian pride externally, 2UNDR has a fun pair of Canadian boxer briefs launched this year, too.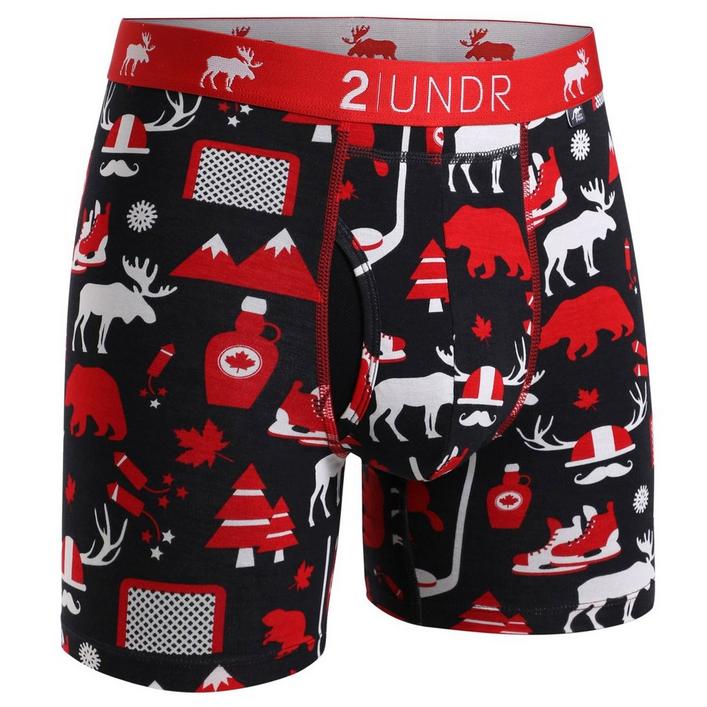 There's plenty of Canadian gear available for women this July, too!
We have a ton of clothing ready for Canadians to show their home-country pride – and since the gear is coming from the biggest brands in the game, you can trust them to not just make something fun, but practical too.
FOOTWEAR
New Balance and Puma are offering some of their top-shelf models in the white-and-red colour, a special release for Canada Day.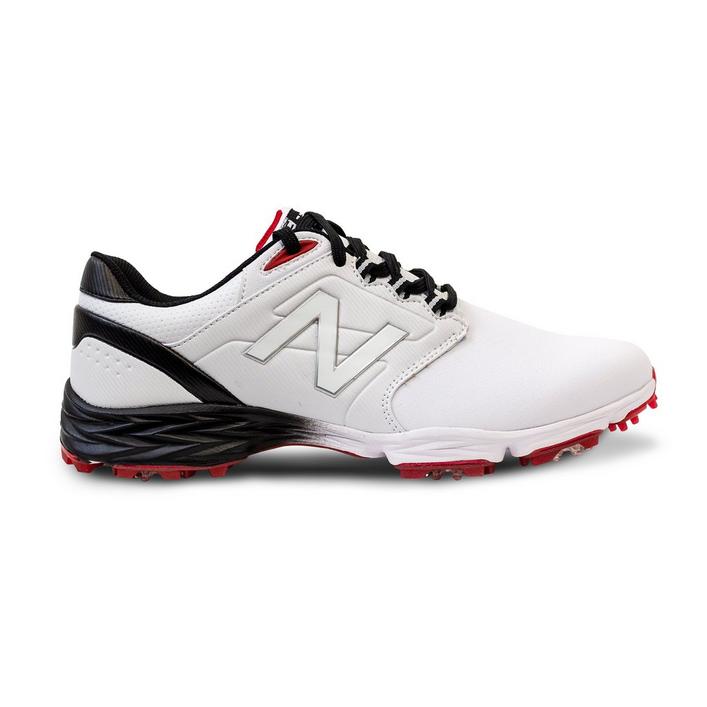 Just in time for Canada Day. FootJoy's spikeless Canada collection and its FLEX Spikeless Golf Shoe  in a white-and-red colour combo.
ACCESSORIES AND GEAR
Whether its gloves, headcovers, or even golf balls, it's never been easier to showcase some Canadian pride on the course.
Uther, a Canadian company, has created a Canadian glove that features a high-fashion print, a tailored fit, and durable, synthetic leather. CMC Design has a handful of exciting Canadian headcover options available, too.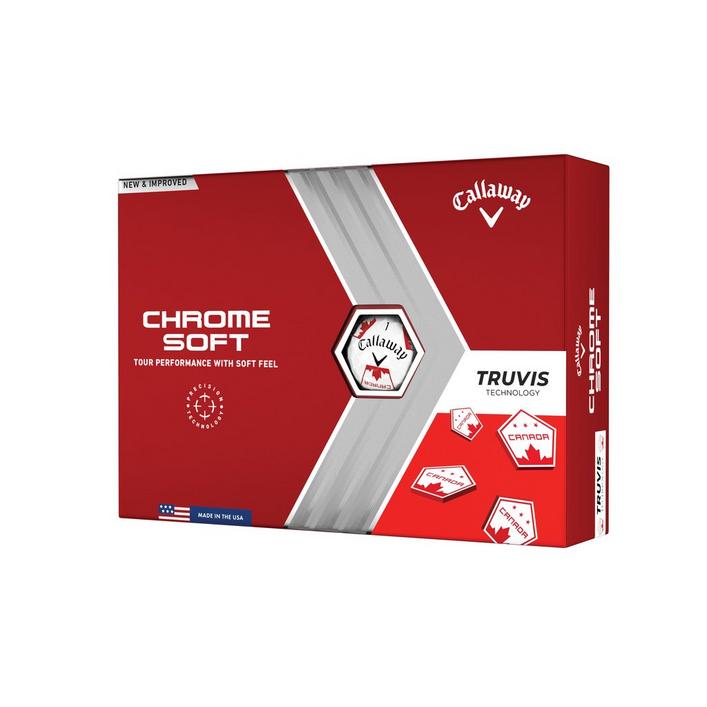 Both TaylorMade and Callaway have both released very special Canada Day golf balls in their popular Truvis and TP5 Pix models for extra precision, focus, and visabilty.